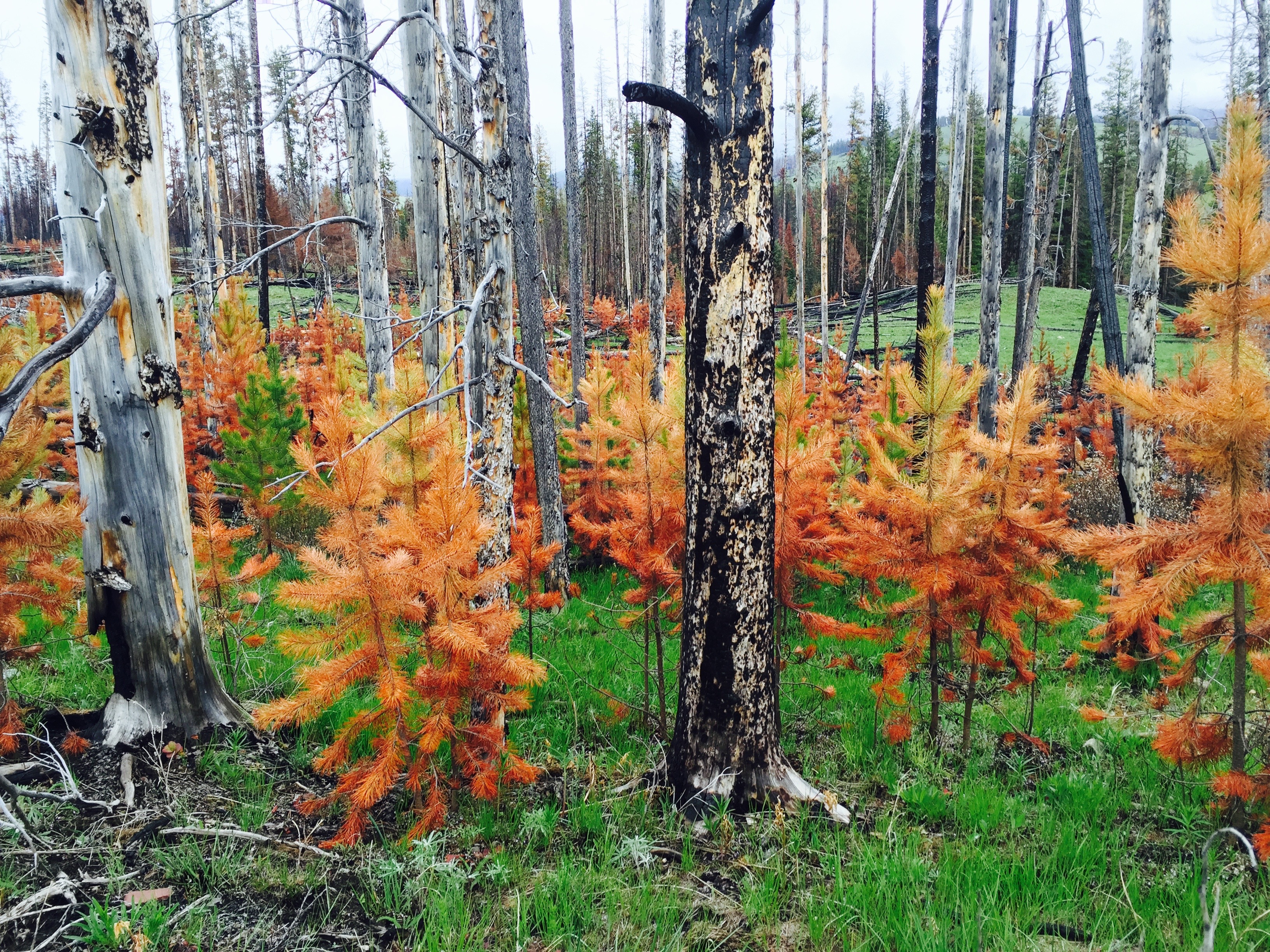 Fire Ecology in the North Fork of the Sun River
DATE CHANGE:

May 31 – June 4, 2017

Wildfires play an ever-present role in the landscapes we love. The Bob Marshall Wilderness has seen many changes to its major drainages over time and it's something that we navigate as backcountry users on an annual basis. There aren't many places a public land user can travel where the impact of fire on the landscape isn't becoming more apparent. But is this a bad thing?

Our understanding of fire and the role that it plays in large-scale ecosystems is a constantly evolving one. It is a force that will continue to be present, particularly amidst the effects of climate change. Wildfire is something we need to understand more in-depth and develop a more comprehensive view of what this means for wilderness landscapes in the present as well as in the future.

For our first trip of the summer, we will tackle this topic with regionally renowned fire ecologist and researcher, Robert Keane. Bob is based in Missoula at the Rocky Mountain Research Station's Fire Research Laboratory. His research interests include ecosystem processes, particularly disturbance, climate, vegetation and the scale at which these processes interact. Keane also holds a special passion for the high elevation forests of the northern Rocky Mountains – especially the whitebark pine ecosystem, its decline and potential restoration.

For our classroom, we head into the North Fork of the Sun River valley. The North Fork is characterized by its' clear streams, broad open valley floor, timbered slopes and rising peaks. It also has a significant wildfire history. The first substantial wildfire to move through the area in recent history was the Biggs Flat Fire, in 1988. Since then, fire has been a regular visitor upon the landscape, with many old burns experiencing multiple re-entries. It is a place where fire is inching back towards its natural state of dynamic equilibrium.

Our journey begins with a boat ride up Gibson Reservoir where we are dropped off on the shores of the reservoir near the confluence of the North Fork and South Fork Sun River and the wilderness boundary. From here it is an afternoon hike among rolling hills to our camp at Circle Creek. This is our base camp for the next few day's hikes, discussions and explorations.

This is an excellent time of year for wildlife viewing. The valley serves as calving and fawning ground for the local elk and deer populations. Recent fire activity has made it lush with tender shoots and we are often able to see elk herds feeding near by in the evenings. The North Fork also supports a healthy wolf population and it is not uncommon to catch their lonely howls as evening settles in.

For this trip only, we bring along a wall tent and wood stove in case the weather turns and we need to huddle up and dry out.

The North Fork is a special place and part of what makes it so is the fire cycle it has experienced. Come with us to learn more about a landscape, the dynamics of its' community, and one of Mother Nature's most revitalizing forces. This is an ideal trip for the moderate hiker or someone who would like plenty of time to learn and enjoy the place around them.

Trip Rating: Easy – Moderate       Price: $1200        Distance:   12 miles (not including day hike mileage)   21.5 miles (including day hikes)      5 days/4 nights

To learn more about how we rate our trips, view Trip Rating Definitions.