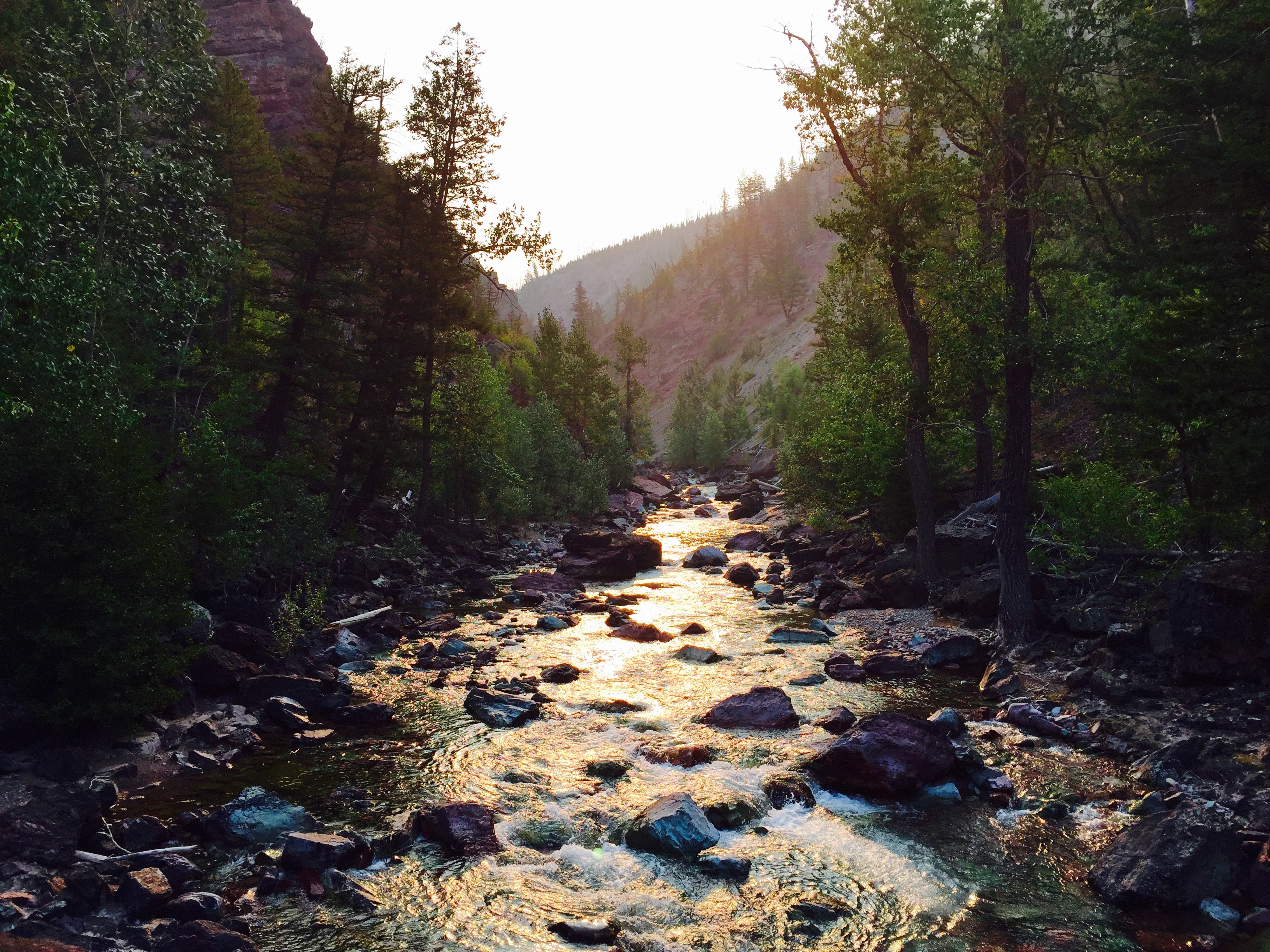 North Fork of the Blackfoot Loop
June 18 – 22, 2017    
**FULL
Experience the North Fork of the Blackfoot and Lake Otatsy at the height of wildflower season. This loop takes us through mountain lake environments, old burns filled with vibrant spring growth, and several river drainages teaming with spring run off.
We begin our loop at the North Fork trailhead, hiking briefly along the North Fork before turning along West Fork Creek and climbing up to Lake Otatsy. We spend a few nights here, exploring several lakes in the area, and potentially scaling Spread Mountain (8047'). This is the perfect place to take in all that early summer has to offer – succulent new foliage, crisp air, and snowcapped peaks.
From Lake Otatsy, we hike by Canyon Lake and down Canyon Creek. The massive 1988 Canyon Creek started near where Canyon Creek enters the Dry Fork, and we witness how the landscape has regenerated, but also benefited from the fire. We cross the Dry Fork, and meander down river. The Dry Fork is aptly named as later in the season, generous portions of this large river run underground. This time of year, it flows with vigor, only to become a bed of cobbles later.
Enormous cottonwoods and shimmering penstemon dot the river banks as we enter the North Fork of the Blackfoot Valley. We camp along the banks of the river for a couple of nights, hiking up to an old lookout, Falls Point (7561'). Falls Point gives us excellent views up the Dry Fork, down the North Fork River Valley, and over to the Scapegoat Plateau. There is also the opportunity to hangout along the river, fish, and take in the massive pull of the current.
On our last day, we walk along the banks of the Blackfoot, observing the large boulders and steep hillsides that carved the rivers' path. We end back where we began, only retracing a mile of our route. This is the trip for you if you enjoy early summer brilliance, clear mountain lakes, and broad river drainages.
Trip Rating: Moderate      Price: $1300       Distance: 26 miles (not including day hike mileage) 45 miles (including day hikes)           5 days/4 nights
To learn more about how we rate our trips, view Trip Rating Definitions.