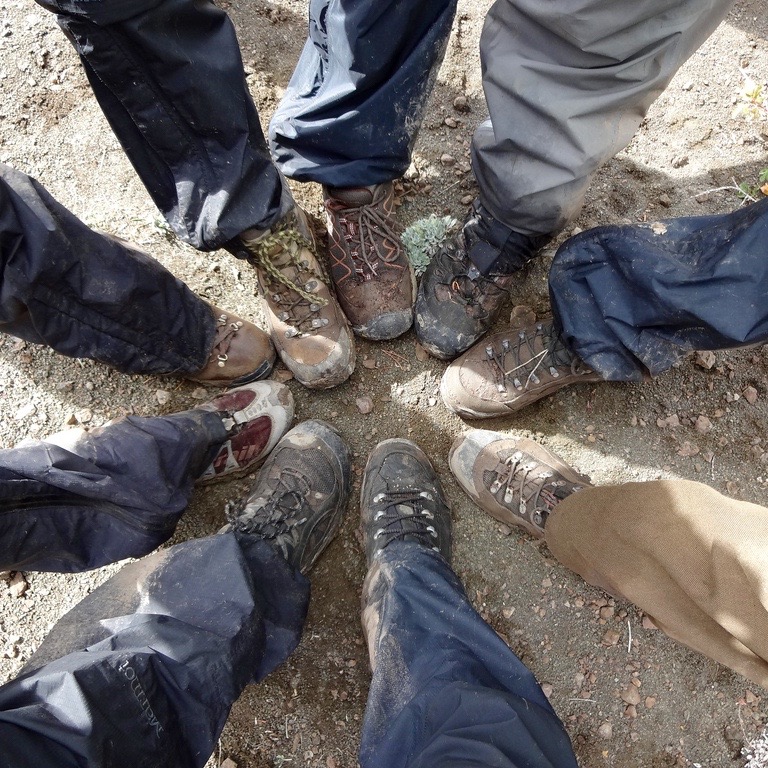 Southern Bob Marshall Traverse
August 16 – 24, 2017
Traverse the entire southern portion of the grand Bob Marshall Wilderness. This nine-day adventure gives you an incredible opportunity to explore a diverse portion of the Bob uninhibited by a heavy pack.
We start along the cool waters of Monture Creek, following the small rock canyons and deep pools up stream to the junction with the Middle Fork of Monture Creek. Here, we explore the remote Foolhen Lakes, nestles below Foolhen Peak (8535'). Then, we continue over Hahn Creek Pass, where we enter the Bob Marshall Wilderness and descend along Hahn Creek until it joins Youngs Creek. From our Hahn Creek camp, we climb Gordon Mountain (8369') via a rugged but rewarding route. Once on top, we have unparalleled views of the Youngs Creek and South Fork of the Flathead drainages to the east and south and the Swan range to the northwest.
Then, we travel to the confluence of Youngs Creek and Danaher Creek. This is the starting point of the South Fork of the Flathead River, the biggest drainage in the entire Bob Marshall Wilderness Complex and one of the forks of mighty Flathead River. Instead of going down the South Fork, we go upstream along the Danaher until we reach the wide, open meadows of Basin Creek.
Camping here for two nights, we explore the creek and hike up to the historic Jumbo Mountain Lookout (8284'). While on Jumbo, we can glimpse into the vast Danaher Meadows to the south as well as seeing much of our route we have traveled so far. After spending time in Basin Creek, we hike up to Stadler Pass on the Continental Divide. We then take an off-trail route north, along the base of immense Hoadley Reef, until we reach our campsite in Grizzly Basin, a spectacular high elevation bowl. Here, we climb Scarlet Peak and explore along the top of Hoadley Reef. We may even make it into the rarely-seen Ahorn Basin that is secluded by the towering Twin Peaks and can only be accessed from the back side of the reef.
Our final day takes us down to the South Fork of the Sun, where we meander along the banks of the river to the Benchmark Trailhead. If you are interested in traversing the entire Bob, peak summiting, and plenty of layover days for exploration, than this trip is ideal for you.
Trip Rating: Strenuous     Price: $2340     Distance: 52 miles (not including day hike mileage)  90 miles (including day hikes)      9 days/8 nights
To learn more about how we rate our trips, view Trip Rating Definitions.