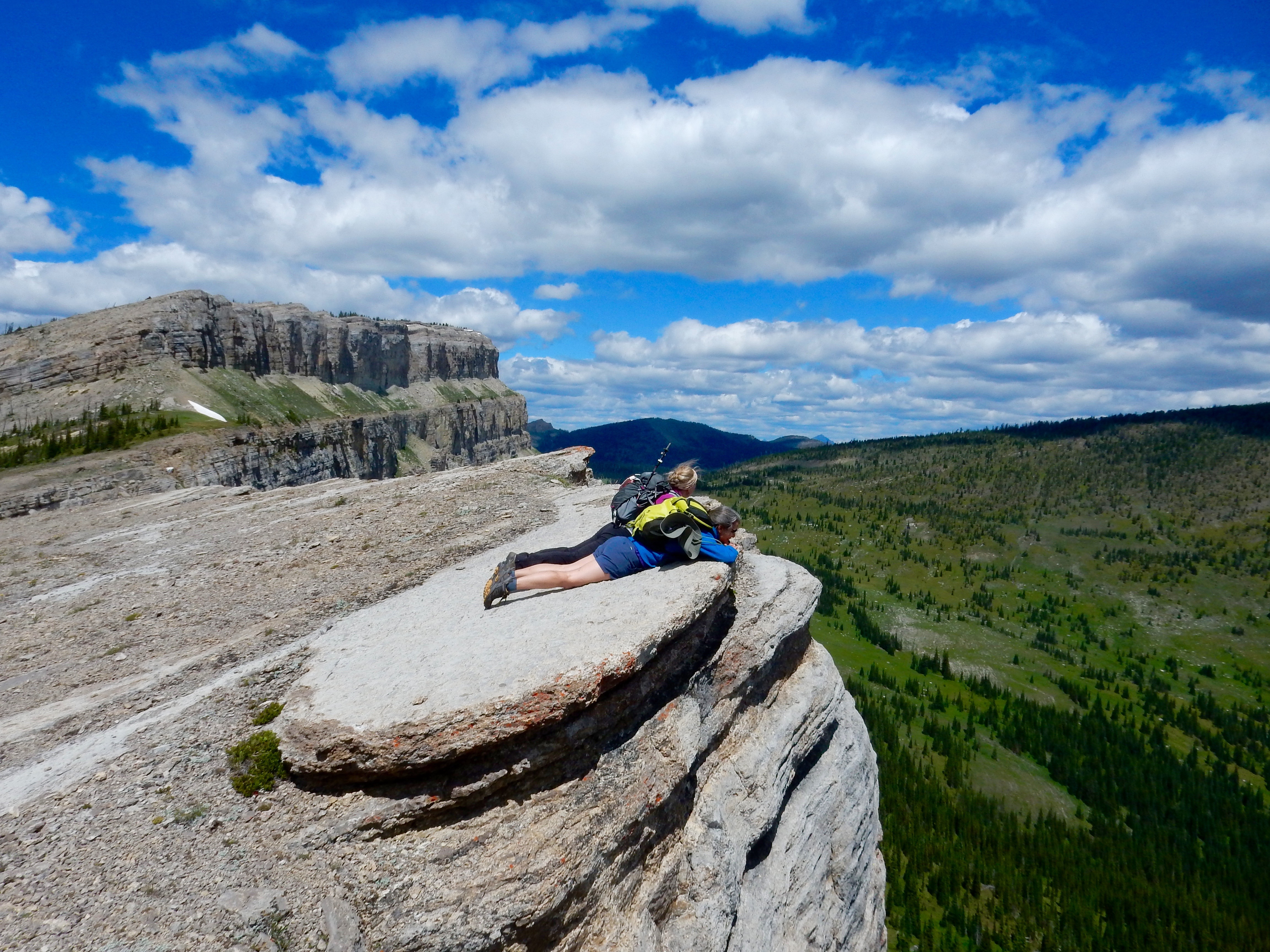 Southern Chinese Wall Trip
July 23 – July 28, 2017  
*FULL
Visit the centerpiece of the Bob Marshall Wilderness this summer! The iconic Southern Chinese Wall is a sheer limestone escarpment stretching over 13 miles in length.  This "in-and-out" hike takes us along the base of our famous Montana landmark.
We spend our first day traveling up the crystal clear waters of the West Fork of the Sun River where we have our first layover day. Guests have the opportunity to hike up to Prairie Reef Lookout, enjoy the West Fork of the Sun River, or spend a quiet day in camp.
Leaving our camp along the West Fork, we gain elevation gradually as we hike towards the base of the Wall where we make camp for the next two nights. As we approach towering Cliff Mountain, we notice a change to the environment that comes with higher altitudes.  The land of White Bark Pine replaces the Lodge-pole forests of the valley bottoms, and we begin our exploration of the subalpine world. Day four is a layover camped beneath the base of the Wall. Guests may spend the day exploring the area, scrambling to the top of the Wall, or relaxing in camp. This gives folks the time and space to enjoy a very special piece of country.
After two nights of living on high, camped at the base of the Chinese Wall, we head back down. One of the nice things about an "in and out" hike is being familiar with the terrain while at the same time noticing all new things because it is viewed from a different direction.  We once again make camp along the waters of the West Fork tucked down into the river bottom where we can enjoy a swim and feel refreshed before our last supper together.
Our final day is a quiet saunter along calm waters, open parks, and old burns as we bring it all back together and make our way to the Benchmark Trailhead. For those who seek peak summiting, magnificent views, and a chance to see the iconic Chinese Wall, this is the ideal trip.
Trip rating: Moderately difficult         Price: $1,600         Distance: 42 miles (not including day hikes)   61 miles (including day hikes)     6 days/5 nights
To learn more about how we rate our trips, view Trip Rating Definitions.