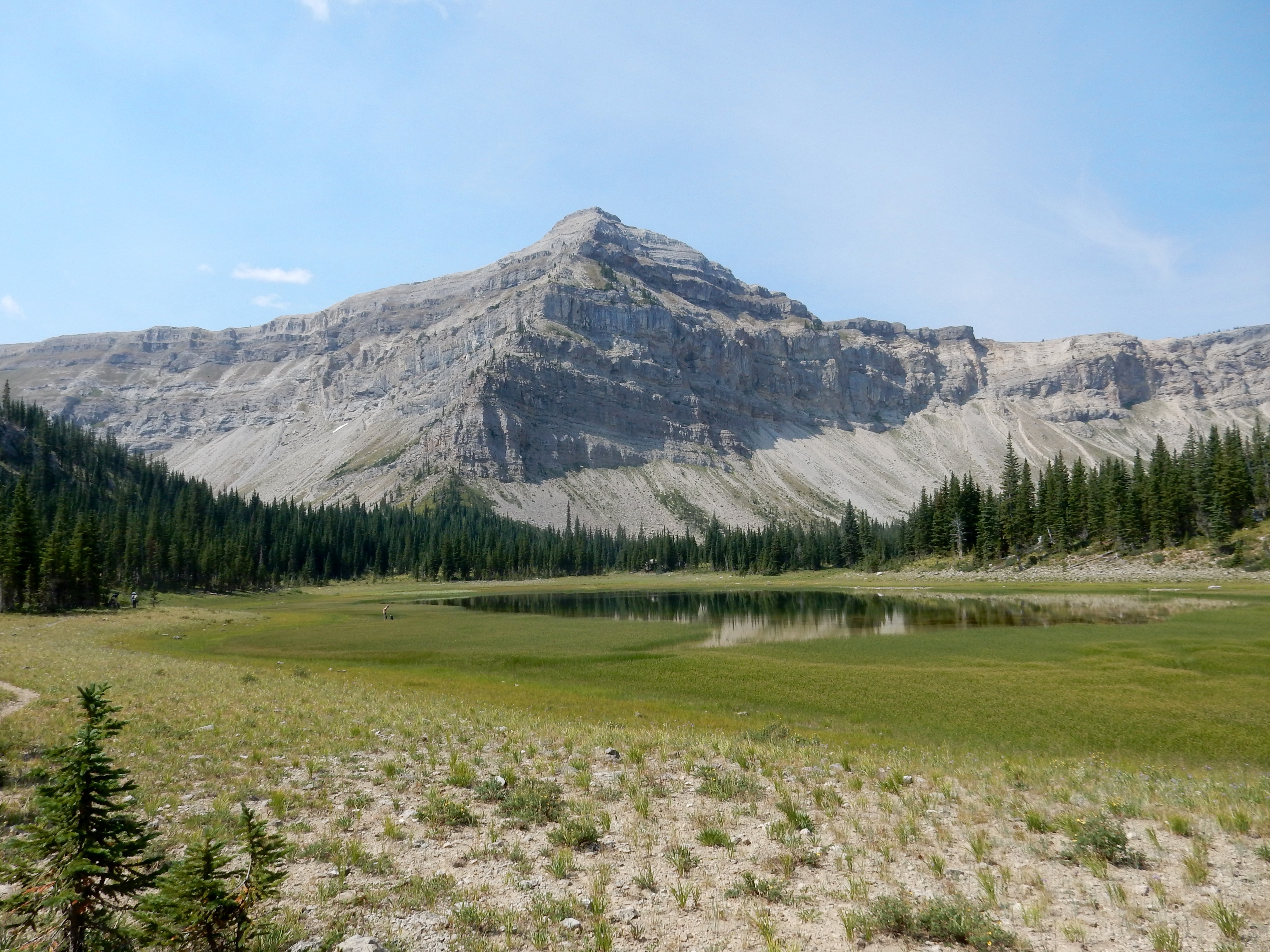 Birch Creek – Trilobite Lakes
July 25 – 31, 2018                   7 days/6 nights
Hike near stunningly clear alpine lakes, in large open meadows, and through immense limestone valleys on this spectacular trek. Located in the northeastern portion of the Bob Marshall Wilderness Complex, the Swift Dam reservoir is where this journey begins.
During our trip, we explore the beautiful rock pools and small slot canyons of the South Fork of Birch Creek as well as the astounding Big River Meadows nestled just below the Continental Divide. After several days of hiking, the Trilobite Range emerges, towering above Clack Meadows and the Trilobite Lakes, which are nestled just below the impressive peaks. Here, the lakes beckon you to dip your toe in, and Trilobite Peak awaits a few hardy souls to summit her ridge to see the grandeur that unfolds around her.
This trip is meant for the hiker who wants a little bit of everything—wildflower viewing, peak climbing, river walking, and alpine lake swimming. Please call or email for more details.
Trip Rating: Moderately Strenuous                                   Price: $1925  
Distance: 47 miles (not including day hike mileage) 65 miles (including day hikes)   
To learn more about how we rate our trips, view Trip Rating Definitions.