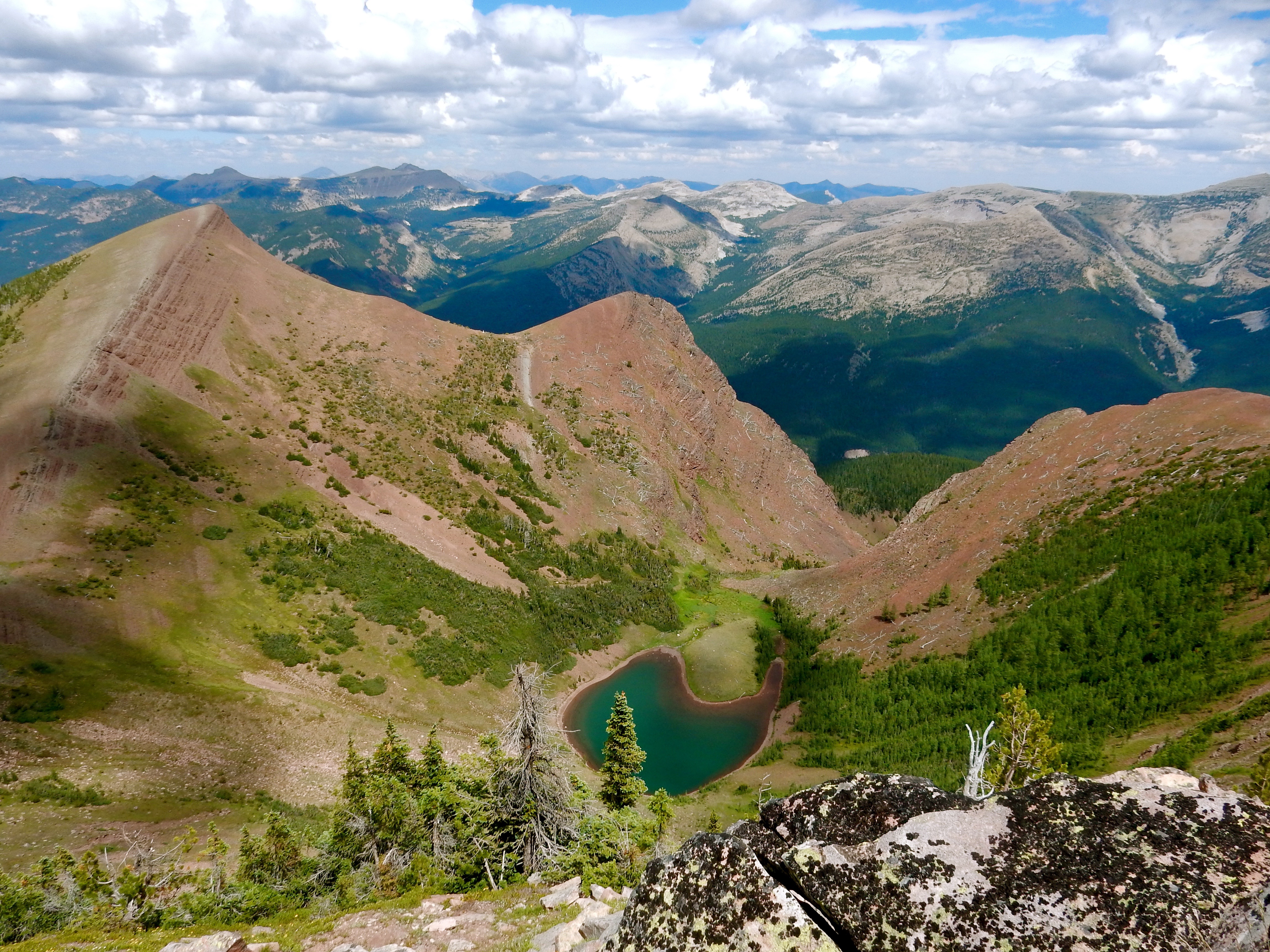 Red Buttes Stock Support/Backpack Combo
August 23 – 27, 2018               5 days/4 nights
This trip is what backcountry travel is all about – to use and abuse the trail before diving off to explore beyond the mile markers and trail junctions. The Red Buttes, sitting near the southern Chinese Wall's terminus, provide the perfect location for this kind of hiker's fantasy.
We spend the first few days traveling towards the divide along the South and West Fork of the Sun River, home to the Sun River Game Preserve – elk are just starting to rut at this time, so there it's a good chance to hear if not see herds of this regal animal. Fishing and quality river time are also popular activities along this stretch of the trail.
Our four-legged friends assist us on the first two days before we grab our gear, wave goodbye and duck off into the untrammeled passes, peaks and lakes of the cradle that is the Red Buttes. The Red Buttes' oxidized iron geology is often used as a beacon for those traveling towards the Chinese Wall, but for us they are a haven.
Come along to climb the peaks, swim the turquoise waters and watch mountain goats graze as we freely roam the wilds of the Bob Marshall Wilderness. If you are looking for a shorter trip that still gives you the opportunity to explore off trail, then this is the trip for you.Please call or email for more details.
Trip Rating: Moderately Strenuous                               Price: $1250  
Distance: 45 miles (including day hikes) 
To learn more about how we rate our trips, view Trip Rating Definitions.