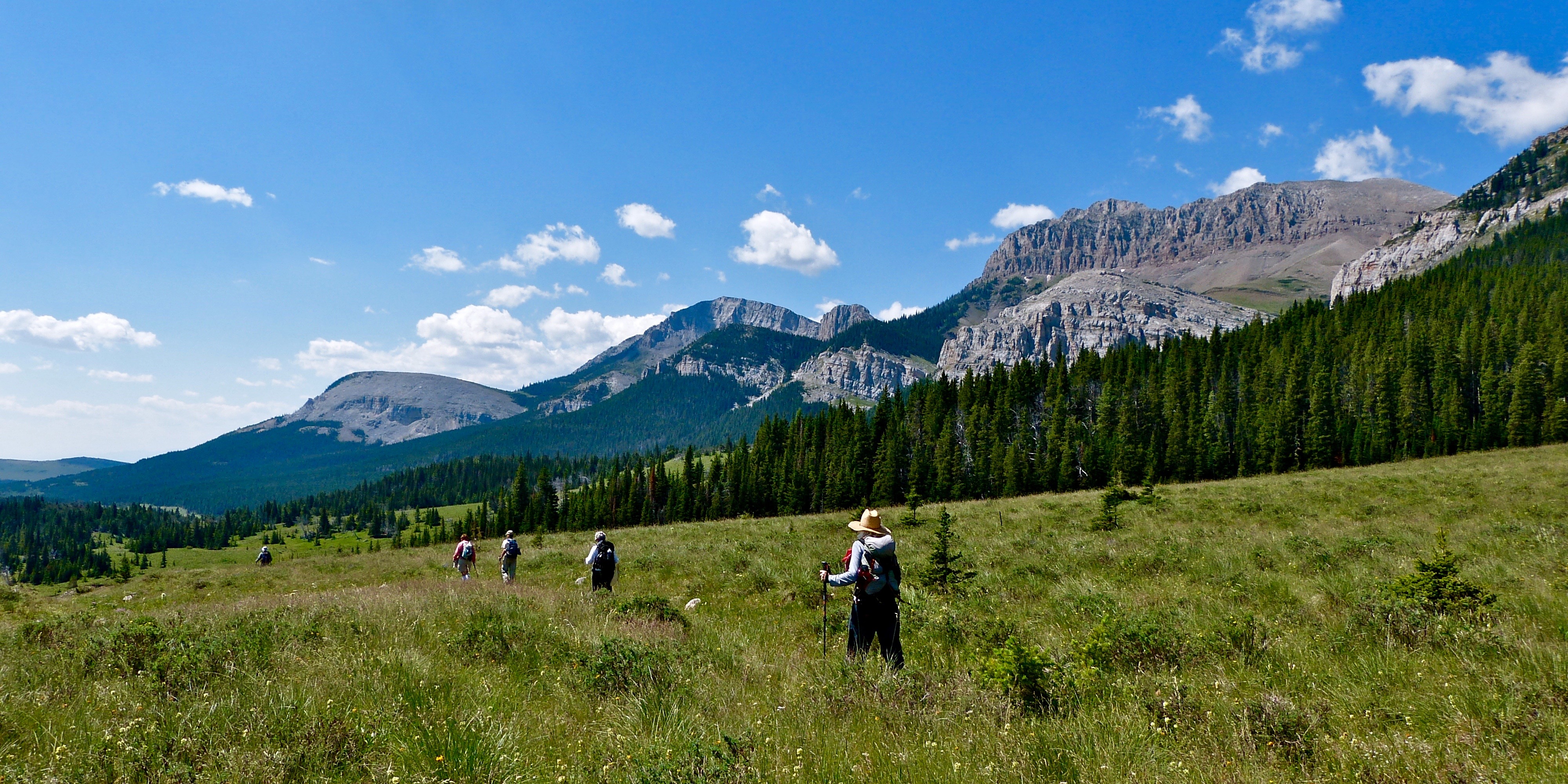 Rocky Mountain Front – High and Low
June 18 – 22, 2018                     5 days/4 nights      

**FULL
Start the summer by stretching your legs with the opportunity to explore one of the West's most diverse eco-tones, the Rocky Mountain Front. Millions of years ago, two tectonic plates collided and pushed large slabs of rock upward into a fold-and-thrust belt of mountains. This lends to very dramatic and unique geology. On this trip, find yourself traveling suspended high above the prairie as you make your way along the various benches seated against the mountains. Each day's journey affords dramatic views of both the peaks and the plains as we move along seldom-used trails and drop into rarely visited stream bottoms.
This trip offers great opportunities for hikers of different abilities and interests to hit the wilds together. As we travel along the front, you have the option to scramble up mountain sides and stand atop a few of the front's peaks or hang to the fecund benches and ID a few of the vast complement of wildflowers that abound this time of year – all the while traveling through a truly stunning landscape. Start the season off right and share the experience with a hiking pal that might not normally join you as you recap your adventure at day's end. Please call or email for more details.
Trip Rating: Moderately Strenuous                          Price: $1300    
Distance: 28 – 42 miles (including day hikes) 
To learn more about how we rate our trips, view Trip Rating Definitions.