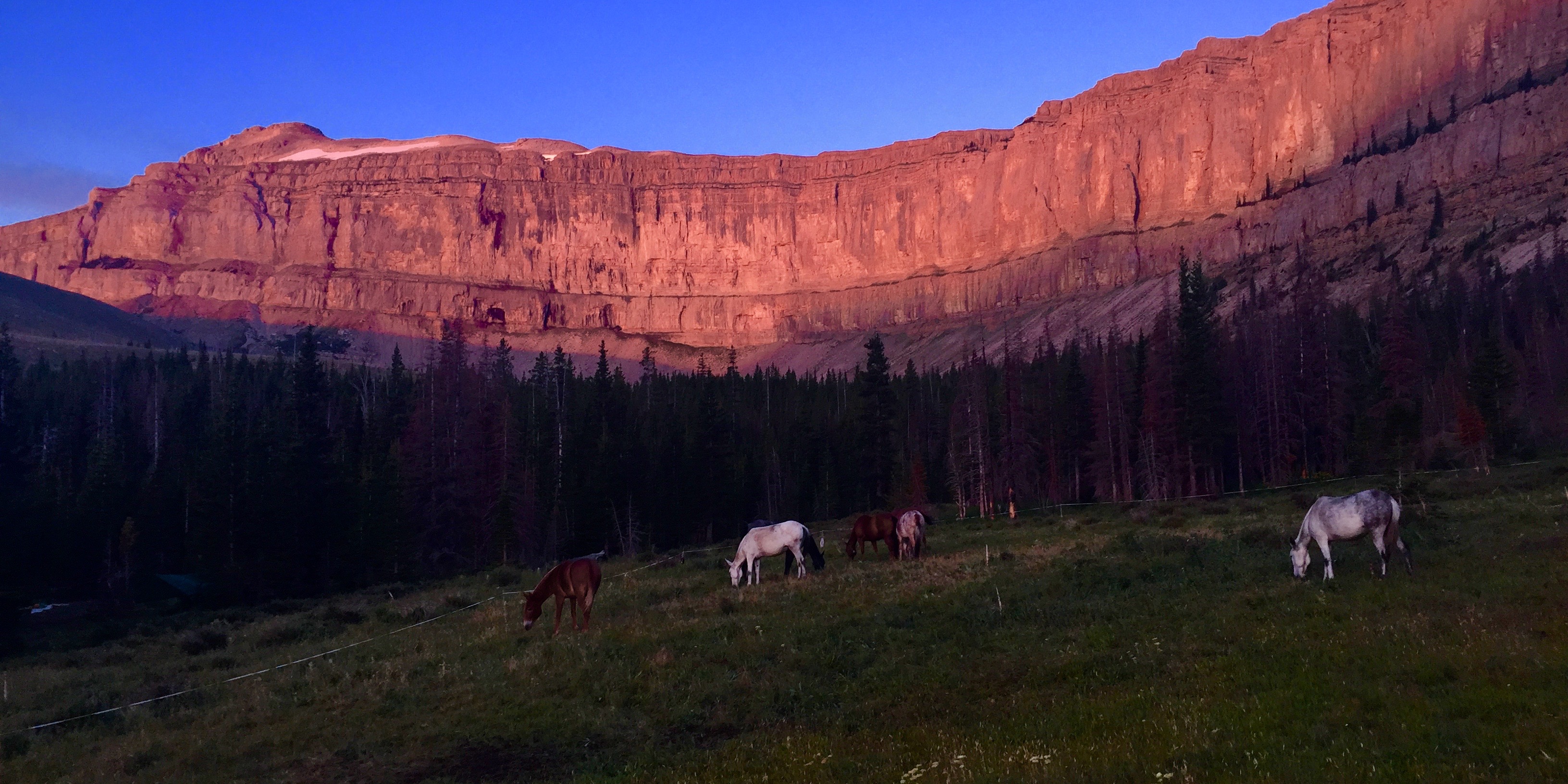 Scapegoat Wall Stock Support/Backpack Combo
July 13 – 20, 2018        8 days/7 nights  
**Privately Booked
Revel in the remote beauty of the Scapegoat Wilderness.  The Chinese Wall may get all the hype but the Scapegoat Wilderness' own limestone escarpment is equally impressive.  The crowning features of the Scapegoat are the Scapegoat Wall, towering 1,000 feet above the basin below, and high plateaus that stretch for several miles along the Continental Divide.  The sheer immensity of the Scapegoat inspires reverence and awe.  Because of the limestone geology of the area, there are many geologic treasures to discover ranging in size from the tiniest fossil to large caves that extend 100's of feet into the Continental Divide itself.
On this trip we trek to the Divide and camp along the base of the Scapegoat Wall as we spring out to climb a few of the surrounding mountains, take a swim in cerulean waters and explore a landscape that holds artifacts dating back over 10,000 years. We travel using a combination of stock support and good old fashioned backpacking to access more remote areas. This is easy country to get around in and sports a dynamic landscape to enjoy.
This is a perfect trip for those who are looking for wilderness exploration and lots of time up high.  Please call or email for more details.
Trip Rating: Moderately Strenuous – Strenuous                               Price: $2240    
Distance: 48.5 miles (not including day hike mileage) 66 miles (including day hikes)   
To learn more about how we rate our trips, view Trip Rating Definitions.