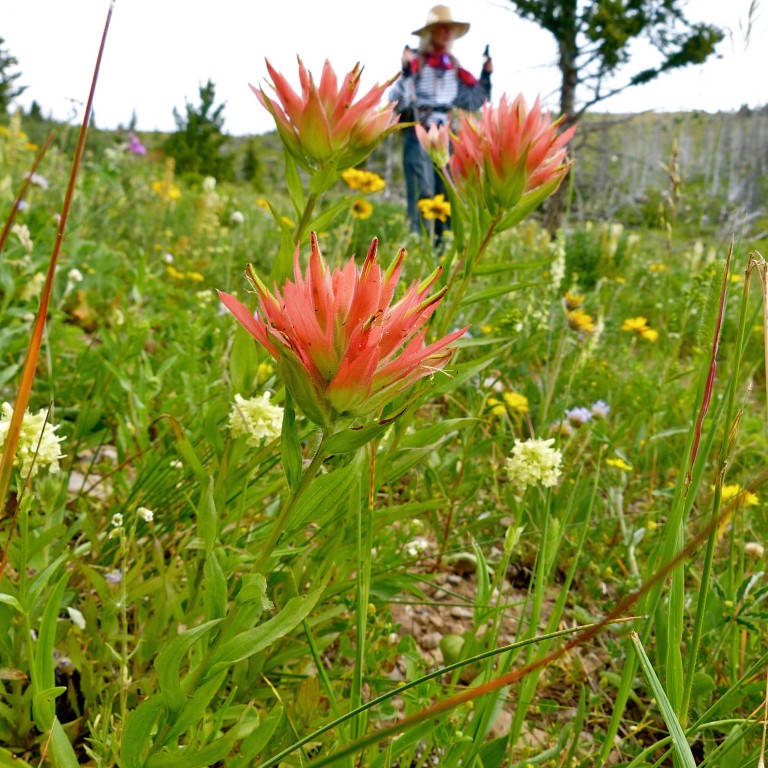 Scarlet Mountain, Basin Creek, Pearl Basin Loop
August 6 – 13, 2018                  8 days/7 nights
Discover the heart of the Bob Marshall Wilderness on this breathtaking loop. This trip includes climbing three prominent peaks, meandering along several of the Bob's prominent rivers and streams, and exploring a rarely visited alpine lake.
Starting and ending along the South Fork of the Sun River, we explore Grizzly Basin tucked beneath the towering Hoadley Reef, summit Scarlet Mountain (8164'), and discover the hidden Ahorn Lake. We head down into the lush meadows and cool waters of Basin and Danaher Creeks that flow into the South Fork of the Flathead River, climbing Jumbo Mountain (8284') on a layover day. From here, we make our way to the high alpine Pearl Basin, sitting east of the storied Flathead Alps, with Twin Peaks towering to the east and Junction Mountain rising to the west.
Our final few days are spent along the West Fork of the Sun River, where we have the opportunity to fish, relax, or climb to Prairie Reef Lookout (8858') before making our way back to the South Fork trailhead.
This is an ideal trip for those that seek a true sampling of what the Bob has to offer: mountain top vistas, immense river valleys, adventure, and the solace of wild places. Please call or email for more details.
Trip Rating: Moderately Strenuous                         Price: $2080  
Distance: 45 miles (not including day hike mileage) 78 miles (including day hikes)   
To learn more about how we rate our trips, view Trip Rating Definitions.