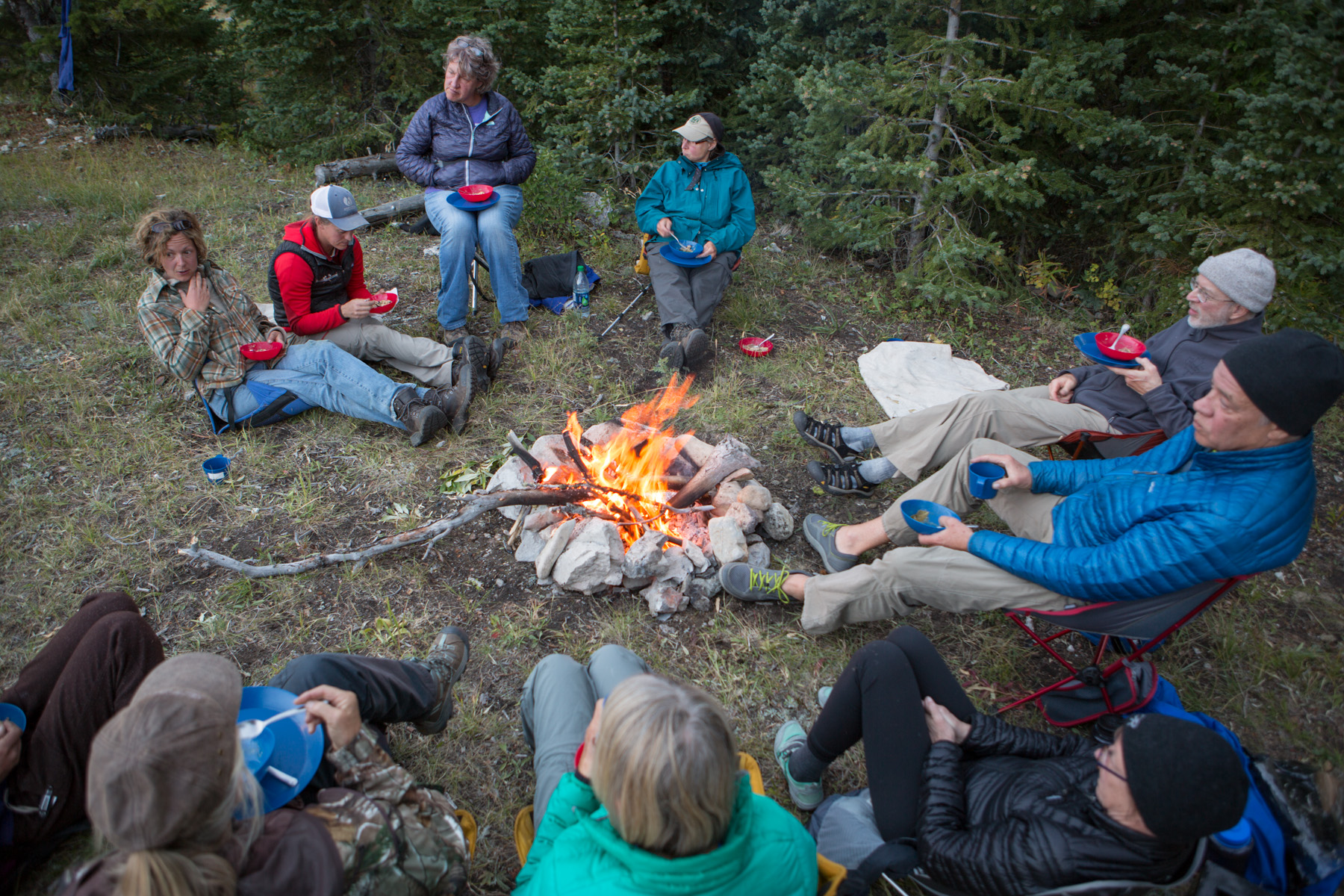 Southern Scapegoat Wilderness: Red Mountain, Crow Peak and Beyond
August 19 – 24, 2018                     6 days/5 nights
Summit the tallest mountain in the Bob Marshall Wilderness Complex and meander along the Continental Divide on this trip into the Scapegoat Wilderness, located in the southern portion of the Bob Marshall Wilderness Complex. Fish the headwaters of the Blackfoot River, and pick ripe huckleberries at your leisure. This trip has a little bit of everything.
For those with peak climbing ambition, Red Mountain (9411') towers above all of the other peaks in the Bob, yet has a steep but accessible approach. August is a prime time to see Grizzly Bears feeding on one of their favorite treats, the Gypsy Moth. Red Mountain has an abundant population of these moths, helping our chances of watching one of these spectacular bears. For those wanting a mellower trip, there is plenty of great fishing in the many lakes along our route and in Landers Fork, the headwaters of the Blackfoot River. During this trip, guests also have the option to summit Crow Mountain (8,611) and look into the wild Carmichael Basin below. Another day hike explores south along the spine of the continental divide, taking in the true meaning of why this country is called "the backbone of the world."
To round out our tour of the Southern Scapegoat, we drop over to the east side of the divide and hike along the rock pools and small waterfalls of the Dearborn River for a beautiful end to an amazing trip.
Few other trips offer this combination of vast geography while not constantly being on the move. If you want lots of freedom to pick your own adventures on layover days with the options of climbing peaks, relaxing, smaller day hikes or fishing, then this is the trip for you. Please call or email for more details.
Trip Rating: Moderate – Moderately Strenuous                       Price: $1650  
Distance: 27 miles (not including day hike mileage) 60 miles (including day hikes)   
To learn more about how we rate our trips, view Trip Rating Definitions.