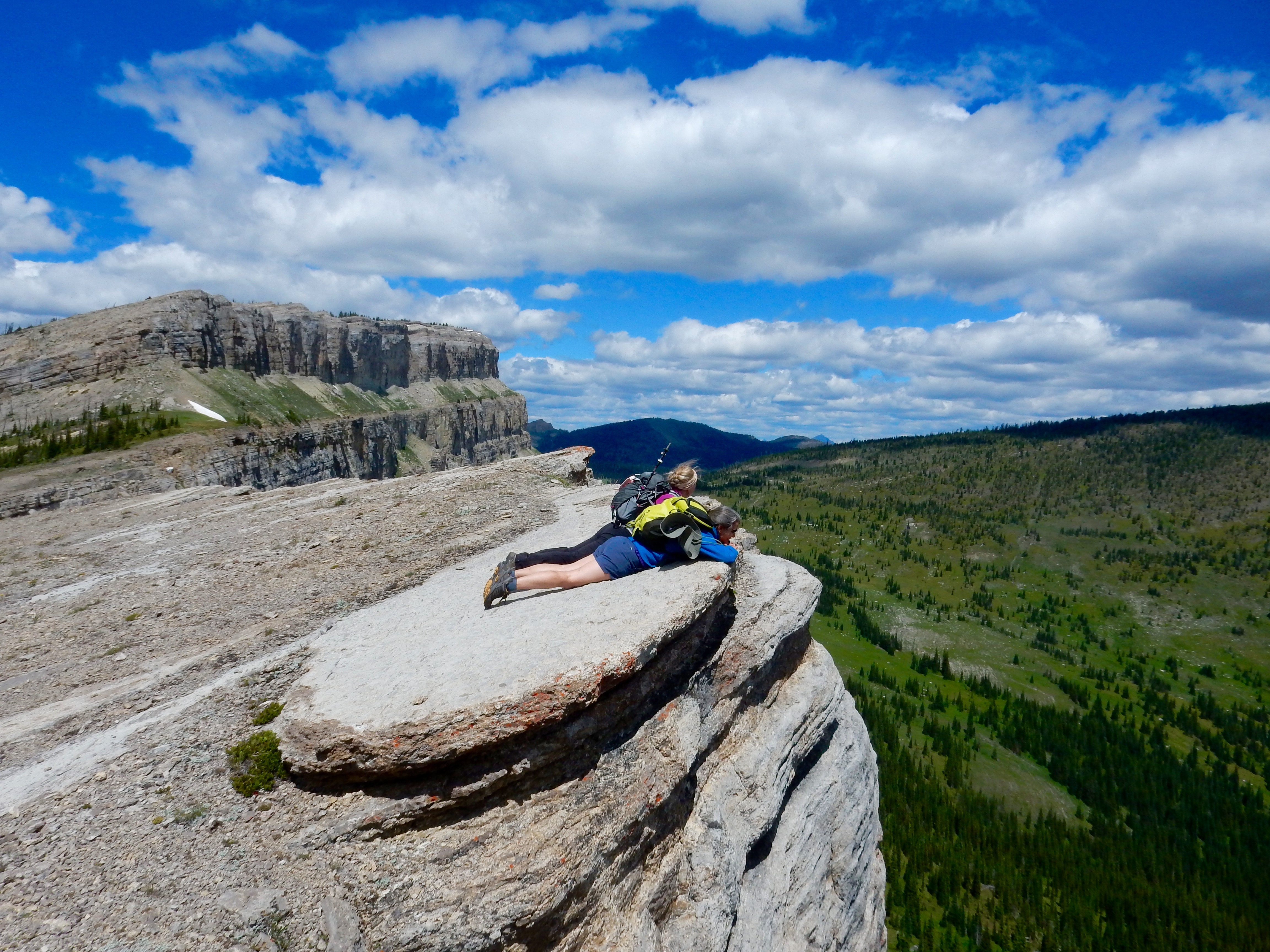 Southern Chinese Wall
September 3 – 8, 2018            6 days/5 nights    

FULL
Visit the centerpiece of the Bob Marshall Wilderness this summer! The iconic Southern Chinese Wall is a sheer limestone escarpment stretching over 13 miles in length.  This "in-and-out" hike takes us along the base of our famous Montana landmark.
We spend our first few days traveling towards the Continental Divide and the home of the Chinese Wall. Those interested have the chance to fish the cool clear waters of the West Fork of the Sun River on a layover or hike to a remote lookout before continuing our journey to camp at the base of the Chinese Wall itself. We then use our layover day to climb on top of the Wall, with stunning views and alpine solace there is no doubt just why this has become such a popular destination point.
From our revelry on high we travel back along the same route noticing this time all those fine points one tends to miss in our hurry towards the goal. Our final day is a quiet saunter along calm waters, open parks, and old burns as we bring it all back together and make our way to the Benchmark Trailhead. For those who seek peak summiting, magnificent views, and a chance to see the iconic Chinese Wall, this is the ideal trip. Please call or email for more details.
Trip Rating: Moderately Strenuous                          Price: $1800  
Distance: 41 miles (not including day hike mileage) 60 miles (including day hikes) 
To learn more about how we rate our trips, view Trip Rating Definitions.