Spring 2021 Updates
Greetings from the Rocky Mountain Front!  We hope spring finds you happy, healthy, and spending time outside enjoying the warmer weather. We are looking forward to the upcoming season and to exploring the Bob Marshall Wilderness with many of you. We are in full preparation mode for the Summer 2021 season. Whether cooking, shopping, riding new horses, or going through gear, there's plenty of work to do. 
We both enjoyed our winters. Yve always looks forward to the downshift of fall and winter.  More time spent inventing things to do with her boys, skiing as a family and catching up with friends and projects.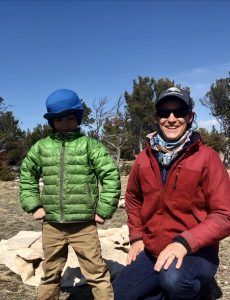 Maggie spent quite a bit of time skiing and recreating. She also worked for a local business doing soil sampling for area farmer, and spent time lambing again which brought her great joy.  In February, she bought a new (BIG) horse that she's had fun getting to know the last few months.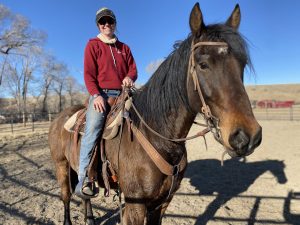 A Few Dropstone Updates:
We have updated our Covid – 19 Procedures.

 

Please take a look at our Trip Information Packet online for the latest. Regardless of your vaccination status, we will continue to take precautions regarding Covid – 19.

 
We booked in record timing for this season, and we have had more requests for waitlist additions and private trips than ever before.

 

The pandemic has created an increased drive for people to get outside.

 

We expect the mountains to be a bit busier than usual this year, so we will maintain good trail and campsite etiquette. Also, we will continue to strive for minimal camping impact to reduce the strain of the increased use on the resource.

 
We are currently booked until 2023 for private trips. We will give first priority of private trip requests to those who have been with us on trips in the past.

 
Look for 2022 trips in early December of 2021.

 

We will send out a newsletter in early Fall with more info. We will have more public offerings for trips in 2022 than we did for 2021.

 
In an effort to maintain the quality of our trips and of your wilderness experience, we will be capping all public trips next season to 8 guests.

 

This will result in a slight increase in prices to compensate for the decrease in group size, but we feel this change will help maintain the vision we have for our business.

 
This year, we are adding a couple new faces to the Dropstone family of helpers and employees including Maddie Herbert, who originally hales from Michigan but has found her way west to work with horses and explore the mountains, and Violet Bechtold, who attends Choteau High School and will be helping with trip turnaround logistics and learning the ropes at Dropstone.
We look forward to seeing or hearing from you this summer.  Whether or not you are able to join us on a trip this season, we wish you a summer of dirty hiking boots, quality time spent in the woods, and a never-ending lust for all things wild.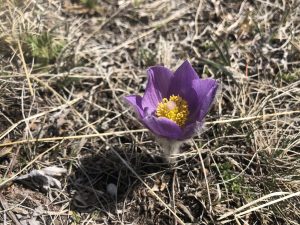 Happy Trails,
Maggie and Yve