Welcome to our Circus Creek Camp
Dropstone Outfitting is excited to announce our Circus Creek Camp, where we are offering base camp hiking, hunting and workshops. A newly acquired permit allows us to establish a base camp within the Bob Marshall Wilderness Complex along the beautiful South Fork of Birch Creek. Circus Creek is the perfect jumping off point for unforgettable day hikes and fair chase hunting trips along the spiny ridges and small basins surrounding the camp. It's also a relaxing location to read a book next to the creek or sit beneath the cottonwoods and learn about the natural history of the area.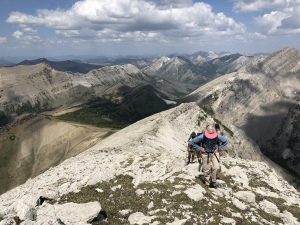 Our new base camp makes everything comfier during your wilderness experience, with a large wall tent to gather in when the weather turns and a big wood stove to warm your hands next to as you drink your first cup of morning coffee. During the summer months, guests make camp for the week in beautiful tent sites. In the fall, you stay in a wall tent, complete with cots and a wood stove. And, after many a request, we have an outhouse with an actual toilet seat.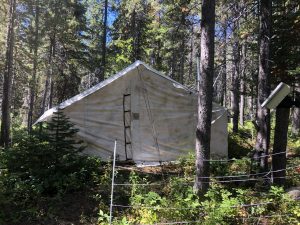 Our camp is only 11 miles in from the trailhead on a well-maintained trail that rolls along the emerald waters of Swift Reservoir and the South Fork of Birch Creek. The South Fork of Birch Creek is filled with numerous water features including grottos, canyons and small waterfalls. Most trip offerings at Circus Creek are hiking based, with horses and mules packing all your gear to the basecamp, while you only carry a light daypack. We do have a limited ability to provide a horse or mule for riding, if needed. Click here to learn more about basecamp offerings and pricing.
Welcome to the Circus!